IMPROVED STEEL SUPPORT SYSTEM FOR POWER PLANTS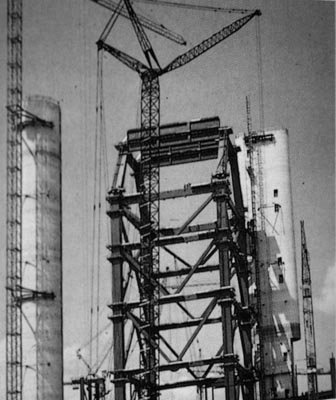 From 1977 to 1981 Gerhard Haag worked for Energie und Verfahrenstechnik GmbH (E.V.T.) in Stuttgart, Germany. During his tenure at the company he designed a new system and construction method for the supporting steel structure of large sized coal-fired power plants.
The use of this method made it possible to save more than 10 percent of the steel material, which translated to savings of about 1.000 tons of steel material for an average 800 megawatt plant.
The technology behind the system was validated by the University of Stuttgart. Haag was honored with a company internal award for the invention.